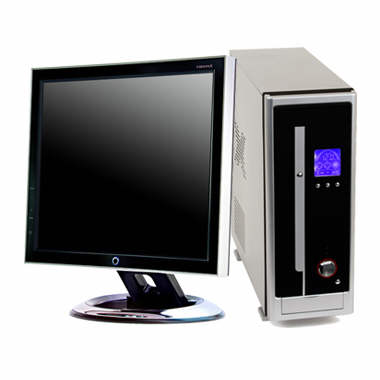 Don't you just hate Spam? I'm not talking about that old lunch meat, I'm talking about those e-mails we're constantly getting. Most of us have spam or Bulk mail filters but we still have to go in there from time to time because, inevitably, there's an important e-mail that makes it in there that we need to see..or else. I don't know why (honest!) but all of the e-mails my wife sends me go straight to bulk so I'm regularly perusing that file…so that I can insure harmony at home! Usually I empty the folder right away, but I've waited this week because I've been noticing an enormous number of real estate related solicitations and I just wanted to see how many I actually get. In the last 7 days I've received 391 bulk e-mails…half of them have been related to technology for real estate. Here's several of their subject lines:
"Your real estate training video this week" "6 ways to profit from marketing on-line" "All the short sales you can handle" "100% financing is back!" "Real Estate web templates for agents" " We have buyer referrals in your market" "Build targeted prospect lists" "10 tips to sell a house fast" "leverage e-mails to sell more listings" "Why are some agents struggling while others are thriving?" " A better real estate website" "Send listing presentation please" "Cry or start some strategic changes" "Compel prospects to call you!" "Expired listing training" "Seller has no equity? How to get paid""#1 Google page ranking in 10 minutes" "Realtors quietly make six figures using new strategy".
Of course, this doesn't include the phone calls I get either…lot's of them! It seems like there are more real estate related websites than ever before for the general public as well. There's Trulia, Zillow, Realtor.com, Homegain, Zip, Yahoo, MLSListings to name a few. We're all inundated with technology, seemingly, all the time. Well, I actually bit on one. It's the product of a local start up called Corefact who's product allows you to instantly determine the current value of your home. It's sort of the same concept as Zillow but the algorithm used by Corefact is tied into the MLS instead of the public record database. The MLS is far more accurate than the public record and the results offered reflect that. The site's called www.fostercityhousevalues.com and it also includes an MLS search capability that's pretty handy too, and you're not required to register to use it. Registration is necessary if you want to check the value of your home,however. Honestly, Corefact's listing alert function is problematic and needs work…if you want to be sent listings or comparables via e-mail my other site, designed by Intelitouch, is much better…it's www.jimminkey.com, then click on Private Home Search. I guess any good Realtor is always striving to provide better service for his/her clients so alot of this kind of stuff is enticing. If you're of the mind to, check it out and let me know if you think there's any value in it? 
 By the way, we tried to move the Blog to a new host on Tuesday but, for some strange reason, it wouldn't allow me to write any new posts…so we're going to work out the bugs and try again next week. Sorry about being down yesterday, Lydia really worked hard all day trying to fix things…she's amazing!